What is HaveWish?
HaveWish is a free app that aims to find the right gift and gift ideas for everyone. You do not have to worry about what to give.
Wishlist for
- birthdays
- inauguration parties
- Christmas
- a birth
- a marriage
- and everything else that has to do with giving
It's easy with HaveWish.
You can create your own wish list and share it with friends and family.
The great thing is that you always have your list on your smartphone with you.
You can add a variety of things in different ways. Any wish can be shared with a previously created group (e.g., family, work, football club) or individuals from your contact list. These people can see your wishes in their HaveWish app and get gift ideas.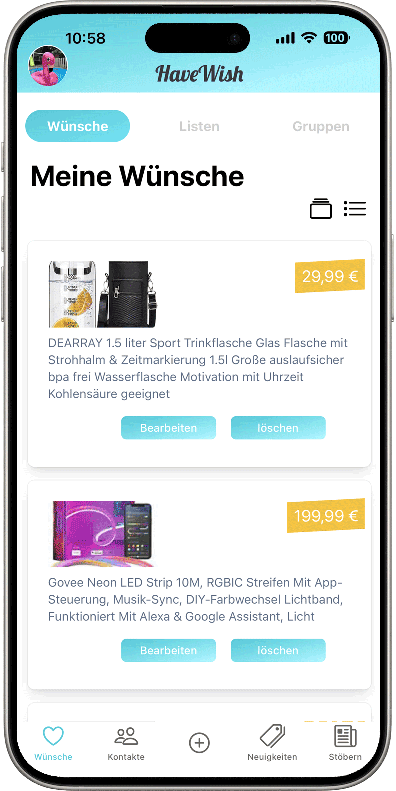 Is the app interesting for you?
If you have already experienced one or more of these points then HaveWish is the APP that will help you!
If you ever had to call and ask before Christmas, and then it wasn't a surprise anymore...
If you have ever had the correct present, but in the wrong color ...
If you have ever had the correct present, but it had the wrong size ...
If you have ever had the correct present, but it was the wrong amount...
There are already wishlists you use?
If that is the case then the following questions are interesting:
- Is it a special list for a topic or one for all occasions?
- Can all your contacts see your list?
- Do you have an overview of what's new with your contacts?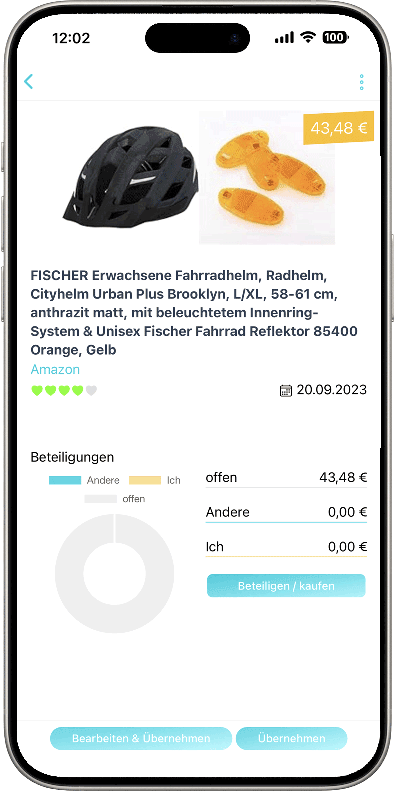 HaveWish Wishlist app overview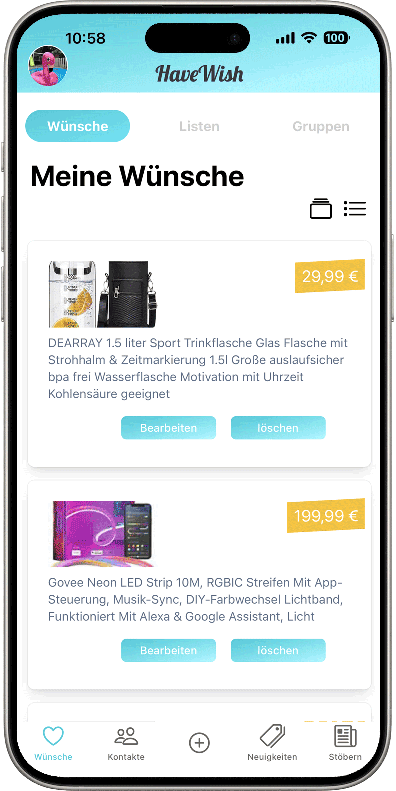 My wishlist
HaveWish offers you the opportunity to create a wish list and always have it with you.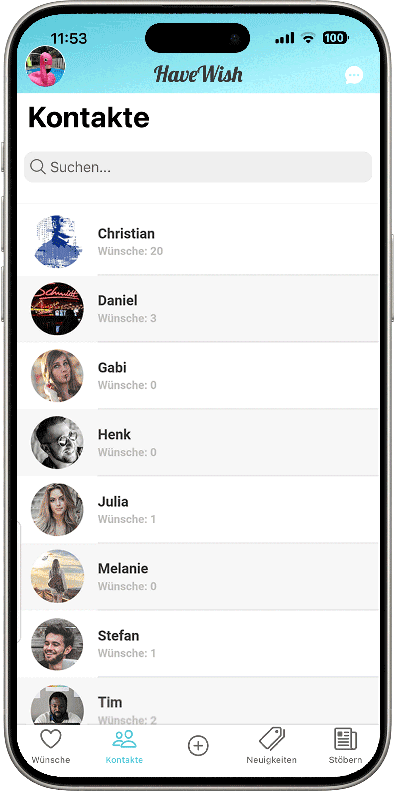 Kontakte
Have all the wishes and wish lists of your contacts always with you.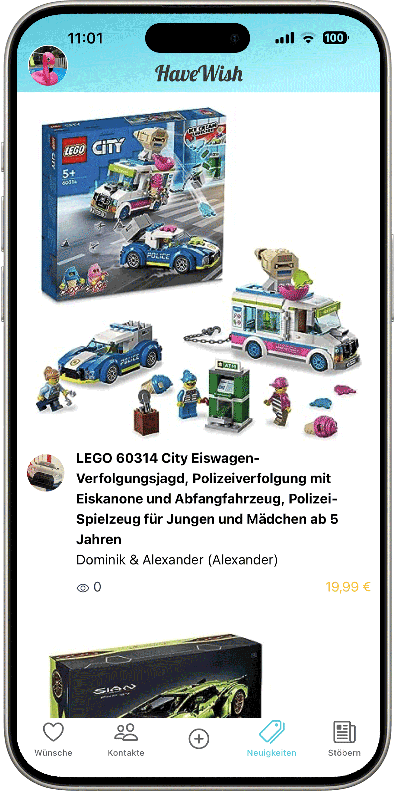 Activities
If something has happened in the wish list of your contacts, you are always up to date.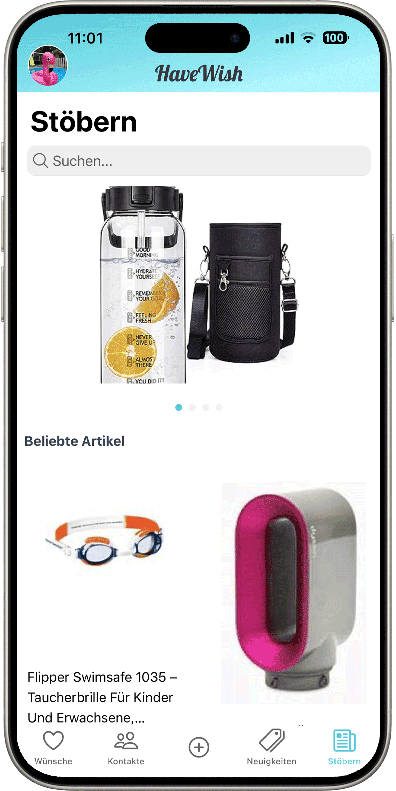 Browse
Being inspired by others and simply save these wishes in your own list.
The most popular wishes on HaveWish
© 2023 HaveWish from CSTstudios UG